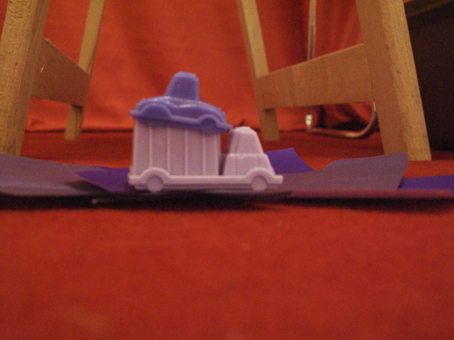 Palette
Wednesdays and fridays with...Mitsunori Kimura + Tan Ru Yi
project by Leonora Bisagno
24.10.2012 Wednesday
temporary studio of
Leonora Bisagno
in the frame of MAKING OF
Casino Luxembourg - Forum d'Art Contemporain, Luxembourg
ATELIER LUXEMBOURG – MAKING OF
installation of work at Casino Luxembourg in the studio of Leonora Bisagno

Works
1 – Collage Drawings
01 – the legs
02 – the nature
03 – the hidden tiger
04 – the chick
05 – the Fruit Galaxy

2 – Palette
(white, red, orange, yellow, green, blue, purple, black)

Concept of "Palette"
- "Color is filling up space " is the theme.
- Understanding that concept of "color" is related to all living creatures, history, culture, space and climate.
- Although "Color" is part of life but we were not conscious with it.

Reason:
This work is trying to make apart things from daily life.
Has a new appreciation of "color", and re-discover that the world is filled with "color".
In here, I have chosen eight basic colors (white, red, orange, yellow, green, blue, purple, black) that I have known and taught at first lesson of painting where I was young.
Chosen – Collecting – Install
From the things/objects that have chosen are related to Leo's perception.
– the "Color" things: It might be a dot of color, a piece of color gum tape, brushes of paints, things brought from a visitors and etc…
– The install part, I'll leave it up to Leo.